A new documentary about the wooden schooners of Nova Scotia is set to premiere on Sunday, December 4, 2011 at 12 Noon on CBC TV's Land & Sea. The film was shot this past summer and includes scenes of the rebuilding of Bluenose II and the 50th anniversary of Nova Scotia Schooner Association race week.
With any luck, those of us outside of Canada might get to see a version of the documentary might get to see it on Vimeo sometime soon – I often think it sad that lots of small documentaries come out like this, are broadcast, and then shelved.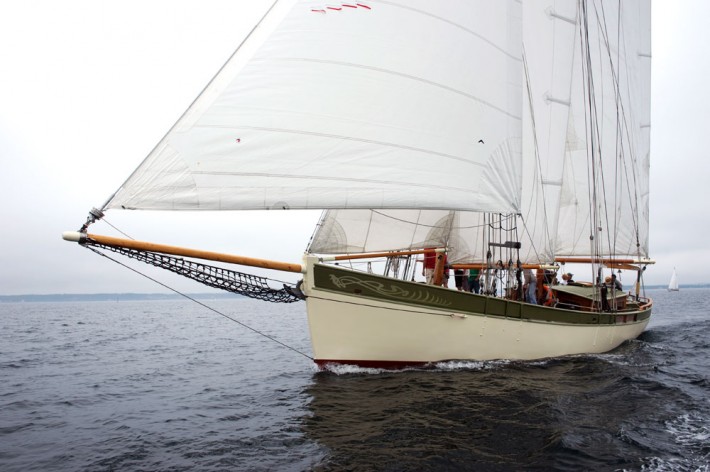 You can leave a response, or trackback from your own site.
3 Responses to "Schooners are beautiful"